An important message from the staff at Byron Court to all our pupils and their families during this challenging time!
Our teachers and pupils are working hard to ensure they are making the most out of these challenging times in isolation!
Check out our Facebook and Twitter pages for lots of amazing updates from our wonderful pupils and families!
A new recycling scheme was implemented in November and since then children and staff have been recycling more to help reduce the school's waste. A recycling token is given for each full bin emptied.
The tokens have now been counted and we have the winners of the class recycling competition scheme.

Reception and KS1 - RNM
LKS2 - 3JK
UKS2 - 5AH
These classes have won a popcorn party!
CONGRATULATIONS! KEEP ON RECYCLING : )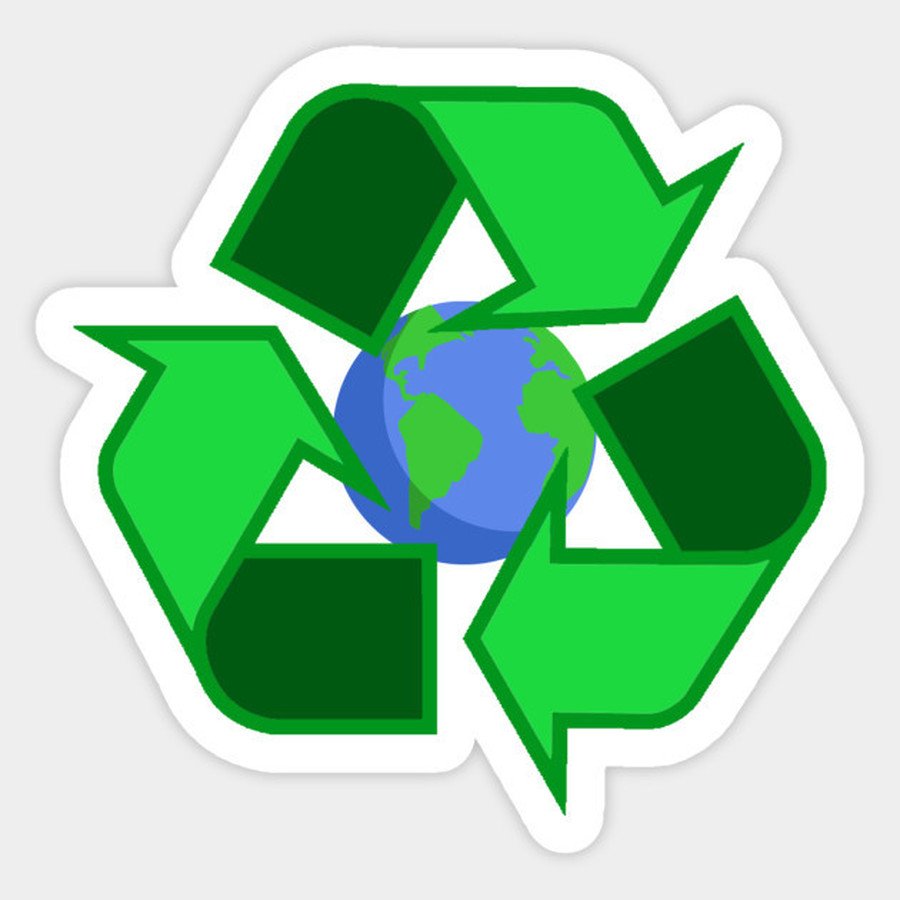 To celebrate Pancake Day yesterday (25th February), the canteen were serving up delicious pancakes with ice cream and healthy fruit as a treat. These went down really well!...
Though it may have been Pancake Day, pupils were still defeating the veg as carrot and coriander soup was also being served. This turned out to be a great hit too! Thumb's up all round!
Fabulous writing from the children in Reception who have been reading Aliens love Underpants. They have been loving their space theme this term.
In KS1 Mindfulness Club this week, the children took part in some mindful colouring.
Year 4 Trip to the Tate Modern
Year 4 had a fantastic trip to the Tate Modern on Monday 9th March to see the Steve McQueen Year 3 project, in which they featured. They loved seeing how they had changed in a year. They also loved visiting the other galleries.
KS2 Author Visit for World Book Week
Byron Court were lucky enough to have Simon Adepetun, the author of The Bee Hive, visit us today and inspire the children to read, write and ultimately never give up on their dream. What an amazing experience for KS2.
Wembley Learning Zone Visit
Byron Court were very excited to invite Karl Melaimi--an ex pupil of Byron Court--to talk to our children about the importance of resilience in the face of failure. He also underlined the benefits of making the most of your time, and teachers, while at school. Karl then went on to explain how his hard work has led him to University where he is currently studying computer science and has been doing some exciting work with Google as part of the BlackgooglerNetwork. After talking to the children, Karl had a tour of the school, met his old teachers and we spoke about maintaining links at the school to help our children achieve in the future.
Theatre Trip-
Tuesday 19th November 2019
6NH were given a fantastic opportunity to watch War Horse at the Troubadour Theatre in Wembley. They met Michael Morpurgo, who was a great inspiration.
This year, our lovely Year 6's have taken part in The Politics Project's Digital Surgeries this year with local councilors and MP Barry Gardiner.
Click on the link to see their Youtube video promoting the Digital Surgeries:
International School Award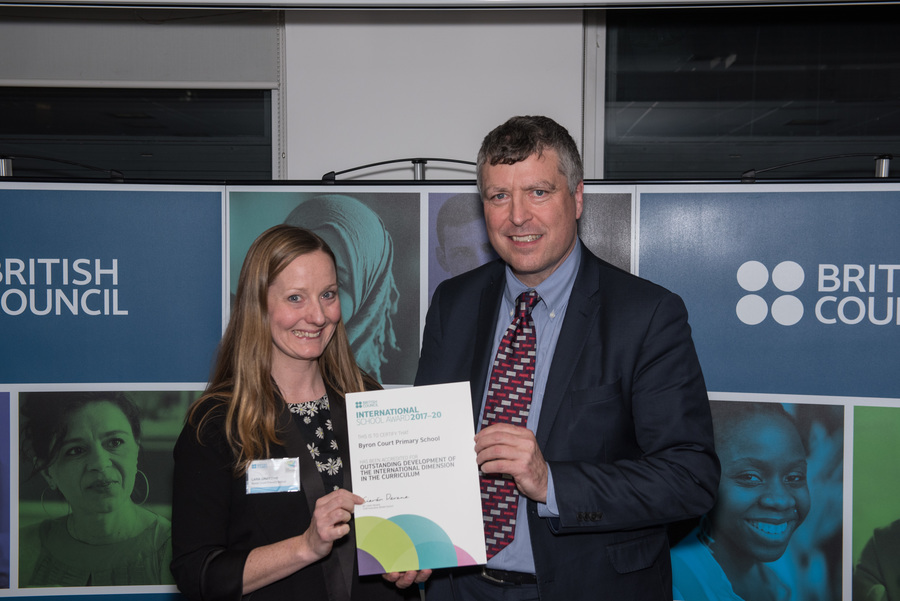 Byron Court has received the prestigious badge of honour, presented by the British Council. The International School Award is a globally recognised accreditation that helps to enrich teaching and improve learning.
Wishing you all a very Merry Christmas and a Happy New Year from the staff at Byron Court! See you all in 2020!
The staff at Byron Court thoroughly enjoyed dressing up for World Book Day 2020! see pics below..
KS1 Author visit- World Book Week
KS1 children were very lucky to meet author and illustrator of the 64 Zoo Lane series of books, An Vrombaut. She talked about writing even drew a picture of her favourite animal, a giraffe.
6KJ have continued to work relentlessly on their reading challenge to read 1000 books in an academic year. Today they reached the half way point having now read 503 books. The love for reading continues to grow.
New Scientist Live Trip-
Thursday 10th October 2019
"We had the opportunity to attend New Scientist Live at the Excel London for the second year and it was an amazing experience. We visited the moon and even had an opportunity to smell it (which we would not recommend) and we were lucky to watch a talk by the astronaut Tim Peake about life in space and the future of space travel. Alongside, we met a few NHS surgeons who talked us through the future of surgeries and we tried some of their instruments. We hopefully now have future doctors in the making! It was a brilliant day out!" - Miss Bakdoud
Harvest Festival Display- October 2019
After school on the 25th of September 240 adults and children of Byron Court enjoyed a wide range of exciting maths and science activities run by the members of staff. Those who attended enjoyed various activities, including maths games, maths art, making catapults, naming the newly discovered planet, a water obstacle course, ICT games, how to clean water, engineering challenges, match the animals footprints and making rocket men. We even had a visit from Jo, one of the Northwick Park Community Garden trustees, who helped us plant mini-gardens in compostable pots. It was amazing to see so many enjoying the STEM activities and wonderful to soak up the exciting atmosphere. Thank you to all of those who attended and for the positive feedback. We can't wait for the next STEM Parent Workshop!