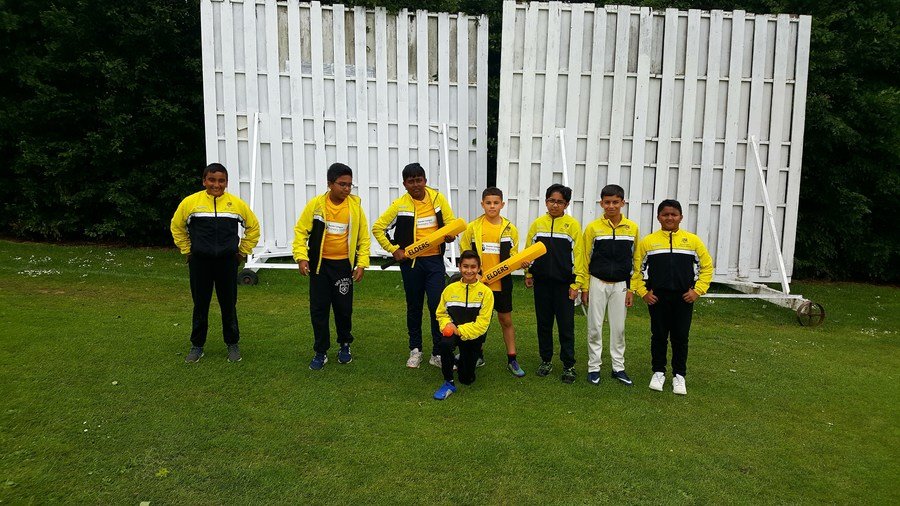 Summer 2019 – Brent Cricket Tournament – Boys
Our cricket squad made their way to Kingsbury High School for the Brent Tournament on a very rainy day in June looking forward to the tournament. We were drawn against 4 other schools, Kilburn, Sudbury, Malorees and Lyon Park in our group. We won the game against Kilburn by 98 runs. We were then drawn against the reigning champions Sudbury, who also won their first game. It was a thrilling game, and we needed a 6 off of the last ball to win the game. Hashwin was facing and played a magnificent shot for a straight 6. We won the game by 1 run. We then faced Malorees and won by 101 runs. The rain then came down very heavy and play was called off. Because of our results we were declared winners of our group and Maple Walk were winners of theirs. The final was to be played at a later date.
We eventually played the final at Wembley Cricket Club on the 12th June. Byron Court batted first and scored 27 off of the first two overs, then Dhyan and Zayan came into bat. Well, Dhyan faced the first over and hit 6,6,6,6,4,6 (34 runs off of 6 bowls). We then struggled a bit with our batting against some good bowling and ended up with 262 runs.
Then it was time for Maple Walk to bat – and we were able to get wickets regularly by bowling and fielding very well. Aaakash in the second over got a hat trick –that is 3 wickets in 3 bowls –magnificent bowling. Maple Walk finished on 213, which meant Byron Court won by 49 runs and will represent Brent at the London Games on June 25th. This is due reward for a group of boys that have practiced with Mr Jeffrey since January and improved immensely in that time. Well done boys!