Our 'Taste of Europe' Comenius Project
It is with great sadness that I have to report that our two year British Council funded project has now come to an end. It has been an amazing two years. We have been fortunate to visit a range of countries that have shown their unique qualities to us. From the amazing geographical features in Iceland to the art inspired city of Barcelona in Spain. We have visited their schools, learnt about their education system and sampled their warmth hospitality.
We have engaged in a range of projects that have developed more of an understanding of our European neighbours. We have swapped recipes, exchanged Christmas decorations, compared national products and prices of everyday goods as well as learning about each other's national holidays and celebrations.
One of the highlights of the two years was our first International Evening, when all our partners were here giving us the opportunity to sample their national food. This event received so much positive feedback that we decided to try and repeat it to mark the end of the project. Once again, thanks to the support of parents, it was a wonderful afternoon on 11th June 2014. We had dedicated rooms for our partner countries: Spain, Denmark, Iceland, Greece, Ireland and Latvia. Our parents set up their stalls in the hall sharing their food and culture and also giving us more recipe ideas.
The dancing and singing displays from Ireland, India and Spain were delightful. The Maypole dancing was a particular highlight, with the children managing to expertly weave the ribbons whilst dancing.
The Comenius project has been inspiring for staff and pupils and has provided enrichment to our curriculum. We certainly hope to maintain the links that we have established and have already planned to continue with our Skype sessions with our friends in Barcelona as it gives our pupils the opportunity to practise their Spanish!
Thank you to all of you that have supported the project in any way over the last two years. Your support and interest is always appreciated
Our Keepsakes
We decided to exchange keepsakes with each other as a momento of this amazing project. We hope to buy a new display cabinet show you can see these items.
Mrs Bartram and Miss Griffiths worked collaboratively to produce our keepsake gift for our partners. Each country received a beautifully decorated embroidery ring, which displayed the Byron Court logo. Each ring had pockets for 6 scrolls. Each scroll had a poem written on it from our children, about each country. Our European colleagues were overwhelmed by the careful detail that had been included in each keepsakes.
We also received keepsakes from our partners which included wooden boxes from Spain and Greece that contained a range of items unique to that country for example, honey from Greece and Miro inspired bookmarks from Spain. Iceland gave us a painted glass tile, which had a picture of a volcano, which contained actual volcano ash in it. Latvia gave us a hand carved wooden spoon and also a Lucky Button, which is traditional for children to keep in their pocket and rub when they are worried.
We are looking forward to receiving the keepsakes from Ireland and Denmark through the post over the Summer holidays.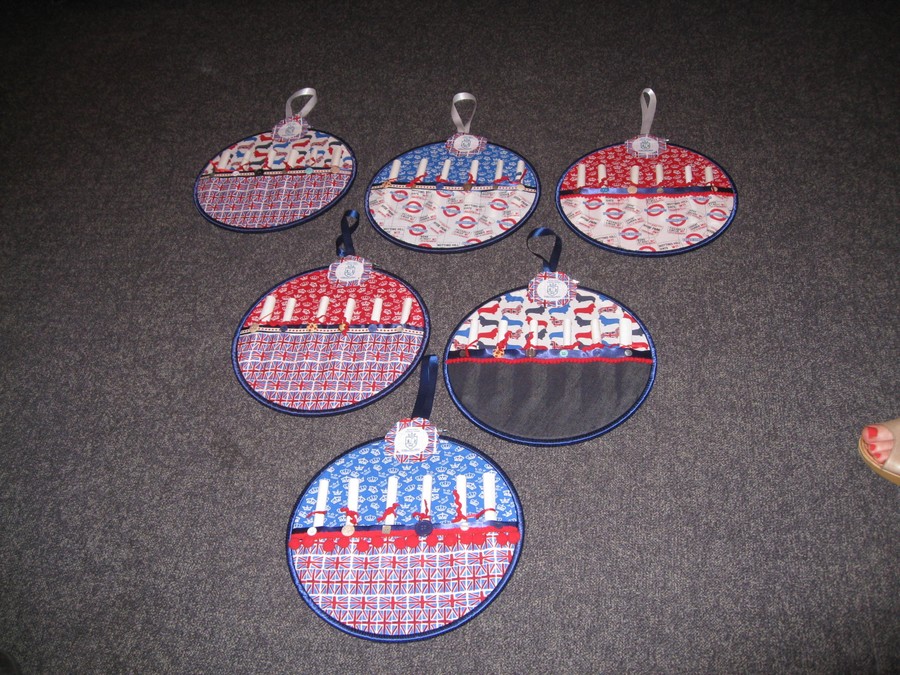 Byron Court's International Cookery Book
One of the projects that we completed with our European partners was a recipe exchange. At Byron Court we asked the pupils to bring in recipes and then we chose some of these to send to our partners. They loved the wide range that we sent from traditional Victoria Sponge to Arabic barbeque chicken.
It was a privilege to introduce recipes from our diverse school community to our partners. They still talk fondly about the fish and chips they had in England and also the visit to an Indian restaurant – the first for many of our guests!
So we decided to create a cookery book with our recipes as well as recipes from our European friends. We are delighted with the end product. It has over 40 recipes and is a practical design, so can stand up in the kitchen whilst you make the recipes, which are all easy to follow. The cookery Book is available for £5.00 from the school office.