Science
At Byron Court, we believe that Science stimulates and excites children's natural curiosity about the world around them and satisfies that curiosity with knowledge. Participating in practical science activities encourages creative and critical thought. Children can see the impact that science has on the development of technology and have the opportunity to consider and discuss the way science may affect their lives and the future of the world.
The national curriculum for science aims that all pupils:
develop scientific knowledge and conceptual understanding through the specific disciplines of biology, chemistry and physics
develop understanding of the nature, processes and methods of science through different types of science enquiries that help them to answer scientific questions about the world around them

are equipped with the scientific knowledge required to understand the uses and implications of science today and for the future.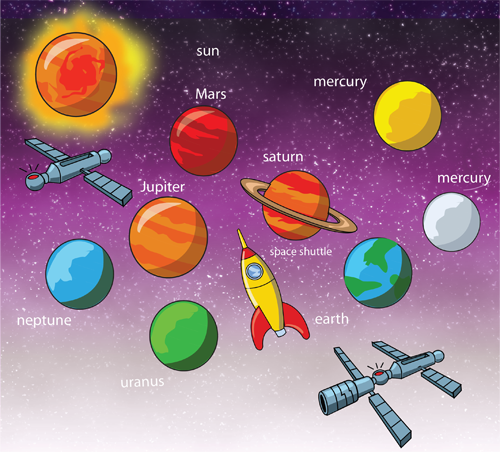 Curriculum Map for Science:
Year 1

Year 2

Year 3

Year 4

Year 5

Year 6

Aut 1

Who Am I?

Using Electricity

Earth Rocks

What's That Sound?

Out Of This World

Interdependence/ Adaptation

Aut 2

Celebrations

Grouping And Changing

Food And Our Bodies

Living Things

Material World

Micro-Organisms

Dissolving

Reversible & Irreversible Changes

Spr 1

Polar adventures

Variation

Mirror, Mirror

Looking At States

Circle Of Life

Forces

Spr 2

Treasure Island

Health and Growth

How Does Your Garden Grow?

Teeth And Eating

Let's Get Moving

Circuits

Sum 1

On Safari

Forces / Movement

Opposites Attract

Power It Up

Growing Up and Growing Old

Reproduction

Sum 2

Holiday

Plants and Animals In The Local Environment

We Are Astronauts

Bubbles

Super Scientists

Forensic Science
Scientific work will be centred on several diverse topics such as
Year 3: 1.Food and our bodies 2.Earth, Rocks 3.Reflections
Year 4: 1.Sound 2.Changing Circuits 3.Different states of matter
All pupils will have regular ICT sessions in the knowledge centre using netbooks.
Topics covered include digital photography, programming, data analysis, video recording, graphics and image editing.
Years 5 and 6
The pupils will be taught a consolidation of scientific and investigative skills. Topics will include interdependence, life cycles, health, the work of scientists in real life and the solar system.
Additional Info:
Some useful websites:
www.woodlands-junior.kent.sch.uk/revision/Science