Are you a pawn or a knight?
Chess Club is a popular weekly gathering of Chess-heads from all across the school and all abilities. In our third year, we develop all chess skills and give opportunities to learn from other players. We take part in the Brent Chess Schools Tournament throughout the year and have awards for Best Player and Most Improved Player.
Chess coaches: Mr James and Mr Sternberg
This term saw even more chess players join our club from Reception to Year 6 and the Brent Schools Chess League completed its fifth tournament in March. We are proud to have included a B Team for the first time this year to represent our school. Our B Team have scored more points than our very first A Team when the tournament started which shows the quality of the schools we play against and how we have improved. Our A Team continue to climb up the rankings and this year finished seventh, our best yet. Well done Chessheads!
| | | | |
| --- | --- | --- | --- |
| Team - Primary Schools | Game Points | Points | Position |
| Princess Frederica A | 29.5 | 8 | 1 |
| NWL Jewish Day School A | 26.5 | 7.5 | 2 |
| Barham Primary B | 25 | 7 | 3 |
| Barham Primary A | 20 | 6 | 4 |
| NWL Jewish Day School B | 23 | 5.5 | 5 |
| Rimon School A | 14 | 3 | 6 |
| Byron Court Primary A | 13.5 | 3 | 7 |
| Barham Primary C | 13.5 | 2.5 | 8 |
| Princess Frederica B | 12 | 2 | 9 |
| NWL Jewish Day School C | 13.5 | 1.5 | 10 |
| Byron Court Primary B | 6.5 | 1 | 11 |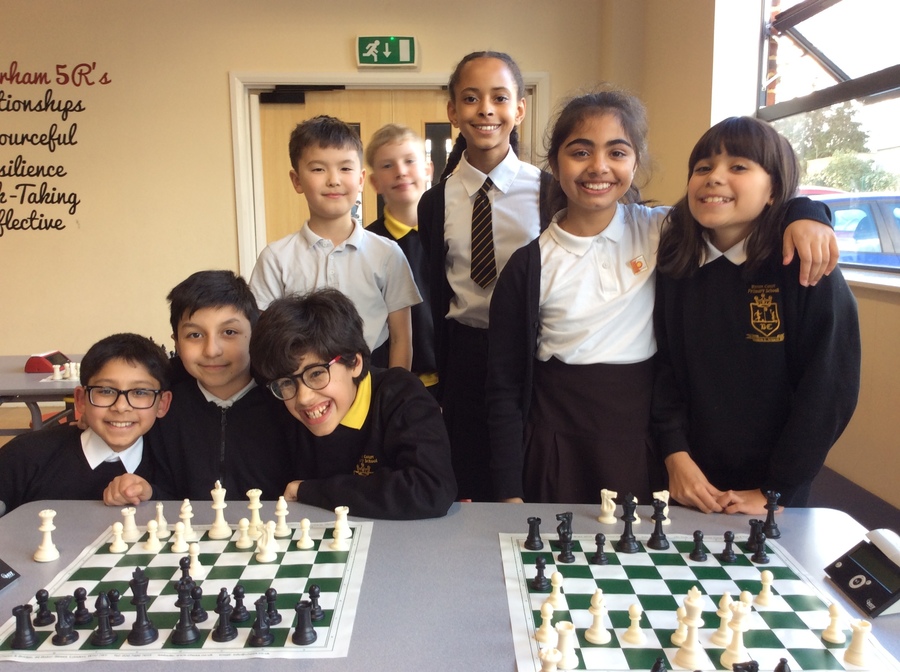 On Thursday 18th January 2018, both Byron Court Chess Teams A and B played the next two rounds of the Brent Schools Chess League Tournament. Our opponents were Rimon School A team and Princess Federica B – where we won, lost and drew a few! In the 7th round our A team battled our B team – with some surprises!
Noah says, "I'm now an experienced player and my personal view of the tournament is that I think it's a great way to bring people together and just have fun!"
Rounds 3, 4 and 5
On Monday 4th December 2017 Byron Court Chess Team participated in the next three rounds of the Brent Schools Chess League tournament. Achieving two wins and two draws, we collected more points to add to our tally, thanks to our skills, dedication and tactics. Taking 8 of our leading players, we drove to Barham Primary School where the tournament was hosted. Playing against NWLJDS, Princess Frederica and Barham, all our concentration was permitted to the games ahead.
We are all looking forward to future rounds at this prestigious tournament.
By Cleo and Arya
Chess Club 2016-17
This year we have seen our Chess Club grow with a wider range of students participating, ranging from Year 1 to Year 6. We now have almost 60 members playing across the year! Our Chess Team has been improving year on year in the Brent Schools Chess Tournament and this year we finished 7th with a record 22.5 points won! Next year we hope to have two teams so more students have the opportunity to represent the school. In the Spring term we held our first Byron Court Tournament so our whole club had the chance to play under tournament conditions.
Keep practicing over the summer!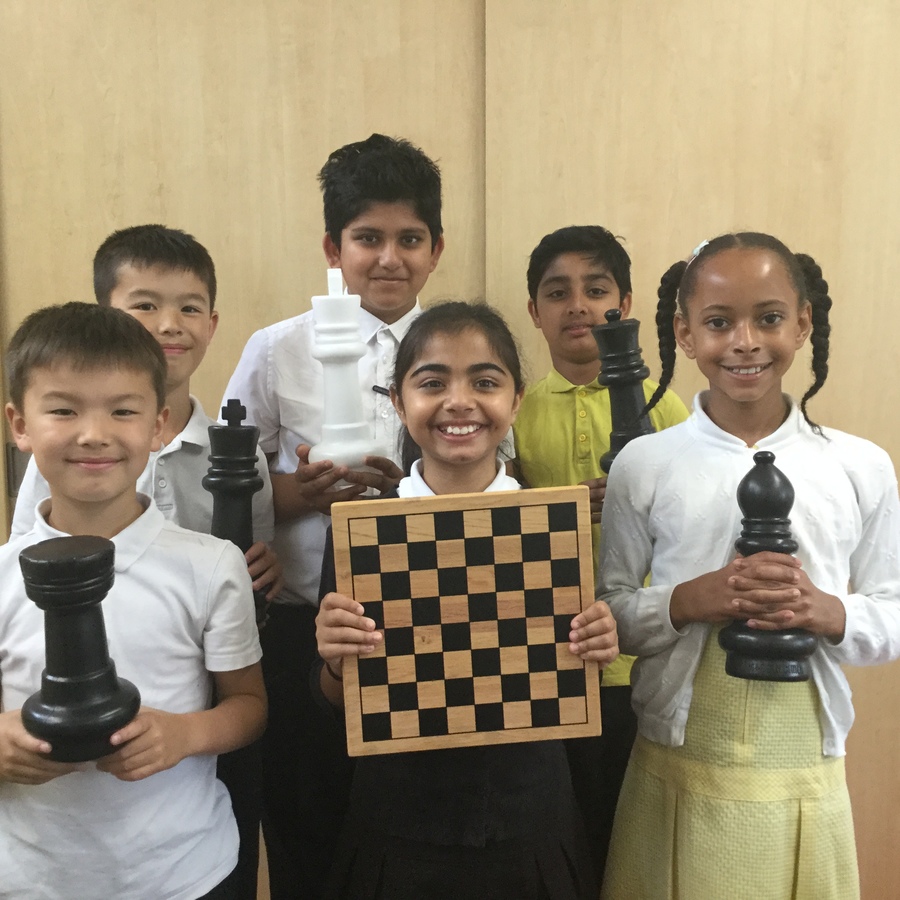 Rounds 9 and 10
It was a thrilling day on Monday 20th March as the incredible Byron Court Chess Team drove to Barham Primary to play our final tournament rounds of the year. This time our amazing team had 6 children playing with an excited heart. So, at around 5pm, we began. We played Princess Frederica A where Zara and Cleo each drew with a stalemate. However, in the second round we were against NWLJDS A - Joshua and Noah won their games. Our team consisted of Het, Cleo, Eshan, Zara, Joshua and Noah who all played valiantly for our fabulous school.
By Eshan
A word from the coaches...
Chess at Byron Court is growing and we are very proud of the effort and improvement seen in all our Chess Club players this year. As such we are making progress and climbing the ranks of Brent's chess powerhouses! Credit to the team this year who represented our school with professionalism and good spirit. We are now looking to expand into two teams - so please practice and maybe one day you can be a chess champion!
Keep up to date with the tournament at http://www.bscl.org.uk/​
Mr. James and Mr. Sternberg
Rounds 6, 7 and 8 of the Brent Schools Chess League
On the 19th January 2017, 5 children went to the chess tournament at Barham Primary School (1 sub). In the first round of the tournament, we played Leopold Primary B. We luckily thrashed them 4-0! In the second round we weren't so fortunate and drew 2-2 against Barham Primary B. Joshua and Cleo won! In the final round, Eshan and Noah won to make it 2-2 against Barham Primary C. We are now 5th in the league with 2 more rounds to go - this is our best year yet!
by Zara and Joshua
Rounds 3, 4 and 5 of the Brent Schools Chess League
Monday 5th November 2016
This chess tournament had its ups and downs. This afternoon we played 3 rounds. First we played Leopold Primary A, followed by Barham Primary A and NWL Jewish Day School B. Each team member had some success and Eshan managed to win all 3 games! We have improved as a chess team and are currently joint 7th in the league table. Onwards and upwards!
Chess club – Brent Schools Chess League
Rounds 1 and 2, Thursday 10th November 2016
The Byron Court chess team left to go to the venue of the Chess Tournament (Barham Primary) and were one of the first groups to arrive. After the team (Zara, Noah, Joshua and Eshan) settled in the first round of games started. We played Leopold Primary and we got a whitewash (this means we won all our matches!). We have never done this before so it was a great achievement for us. We had a break and played a few matches with our team mates.
In the second round, we played against NLJDS and only won one and a half points. We do have to admit that they were a very good team though. Overall, we achieved five and a half points – our highest score yet – and we had lots of fun!
By Zara and Noah